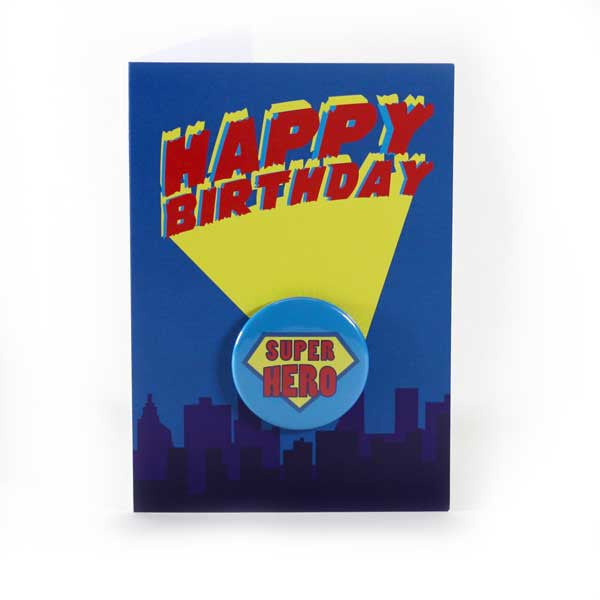 Happy Birthday Super Hero - Button Greeting Card
Tell that Hero you know that they really are super on their Birthday, with their very own button!
People Power Press Cards are the perfect way to send a greeting for a special someone to love and wear!
These 4 x 5.75" cards are blank inside and include a 1.50" buttons and an envelope.