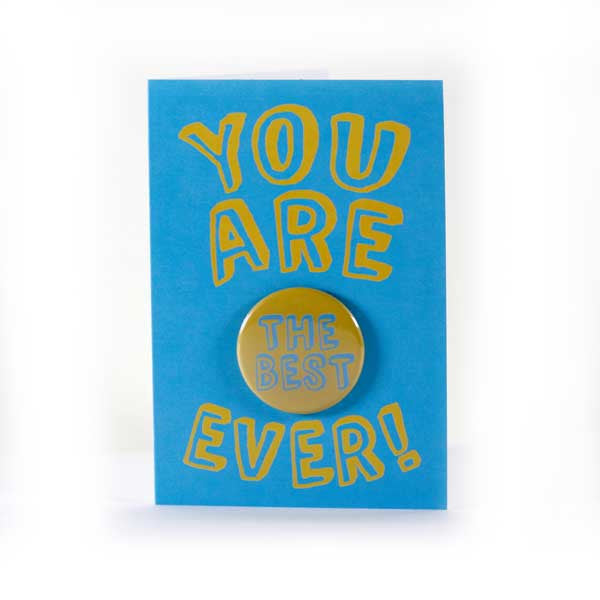 You Are The Best! - Button Greeting Card
Tell someone they're the best and make sure everyone else knows too!
People Power Press Cards are the perfect way to send a greeting for a special someone to love and wear!
These 4 x 5.75" cards are blank inside and include a 1.75" buttons and an envelope.