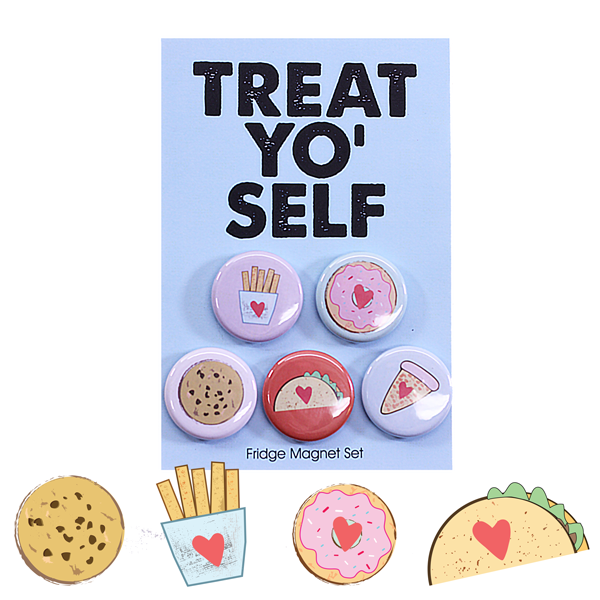 Treat Yo' Self! Fridge Magnet Set
Pizza? Treat Yo' Self! Cookies? Treat Yo' Self! Tacos? Treat Yo' Self! 
Everyday is Treat Yo' Self Day with these sweet 1.25" fridge magnets.
The designs are oh so delicious, you wish you could put them, not just ON your fridge, but IN your fridge!
Magnets are mounted on a cute post card, and packaged in a plastic bag. Ready for you to enjoy yourself, or give away as a gift to the foodie in your life.
It's also the perfect product to put in your retail store! Contact us today to find out how to buy these snack magnets by the bulk!
Craving something to drink with these? Check out our Freshly Brewed Coffee Magnets too!