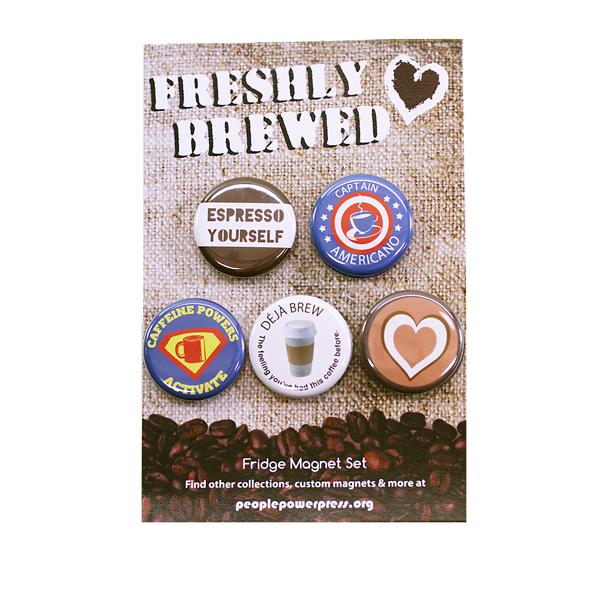 Freshly Brewed Coffee Fridge Magnet Set
No matter if you take it double double or black as midnight on a moonless night, imagine getting to wake up in the morning to enjoy these freshly brewed fridge magnets!
Too much coffee is not good for anyone, but these designs will activate your caffeine power and have you feeling like a superhero all day. 
The collection comes in an awesome gift pack, with magnets mounted on a cute post card. Brewed for you to enjoy yourself, or give away as a gift to the coffee lover in your life.
Are you a retailer? Contact us today to learn how to put these fresh smelling designs in your own shop!
Get something to chew on too! Indulge yourself with our delicious Treat Yo' Self collection!
If this wasn't enough java juice for you, you could also help yourself to our Freshly Brewed Individual Pinback Buttons and Freshly Brewed Pin Packs.