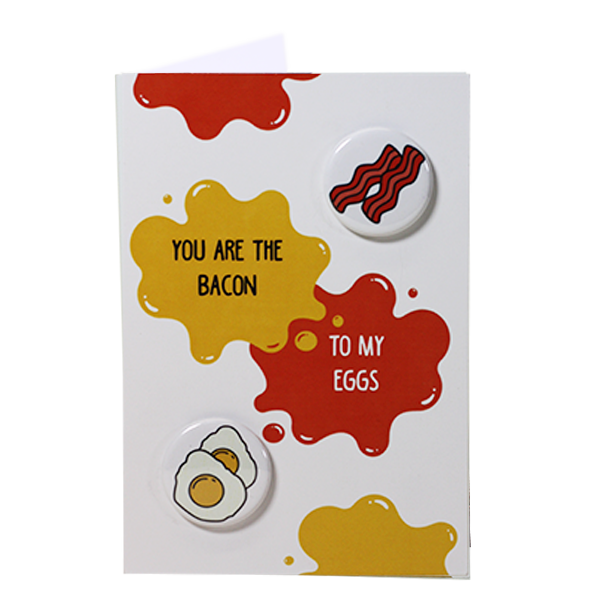 Bacon & Eggs - Button Greeting Card
Surprise your special someone with breakfast in bed and a side of this delicious looking card! 
People Power Press Cards are the perfect way to send a greeting for a special someone to love and wear!
See more cards for Valentine's Day!
This 4 x 5.75" card is blank inside and includes two 1.25" buttons and an envelope.