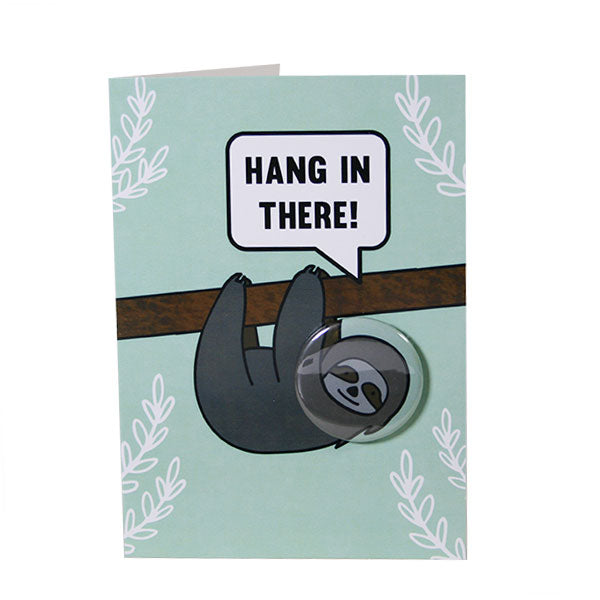 Hang in there - Button Greeting Card
Let friends and family know that you are cheering them on, with this cute sloth greeting card! 
People Power Press Cards are the perfect way to send a greeting for a special someone to love and wear!
This 4 x 5.75" card is blank inside and includes one 1.25" button and an envelope.