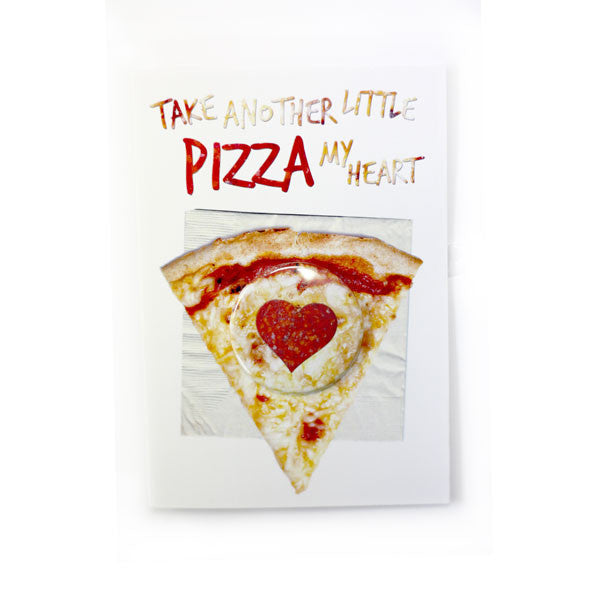 Take Another Pizza My Heart - Button Greeting Card
Love someone so much you'd share your last slice with them? Even though Valentine's Day can be kind of cheesy let them know you care with a pepperoni heart they can wear!
People Power Press Cards are the perfect way to send a greeting for a special someone to love and wear!
See more cards for Valentine's Day!
These 4x5.75" cards are blank inside and include a 2.00" button and an envelope.