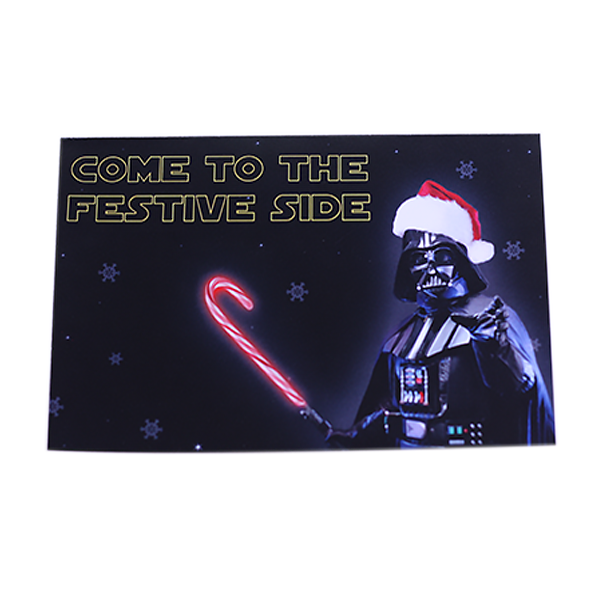 Come To The Festive Side - Greeting Card
Light up the dark season for the sci-fi fan in your life, with this quirky Star Wars spoof greeting card!
People Power Press Cards are the perfect way to send a greeting for a special someone to love and enjoy!
See more cards from our Holiday Collection!
These 4 x 5.75" cards are blank inside.