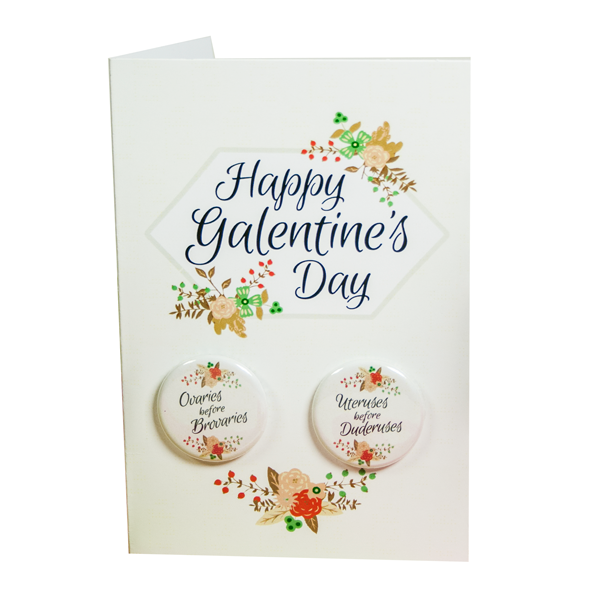 Galentine's Day - Button Greeting Card
Let all your gal pals know how much you value their friendship by celebrating Galentine's day on February 13. 
This flower covered Galentine's Day greeting card comes with two small buttons, one that says 'Ovaries before Brovaries' and one that says 'Uteruses before Duderuses'. 
Card measures 4 x 5.75" and is blank inside.
People Power Press Cards are the perfect way to send a greeting for a special someone to love and wear!
We also have cards for Valentine's Day!