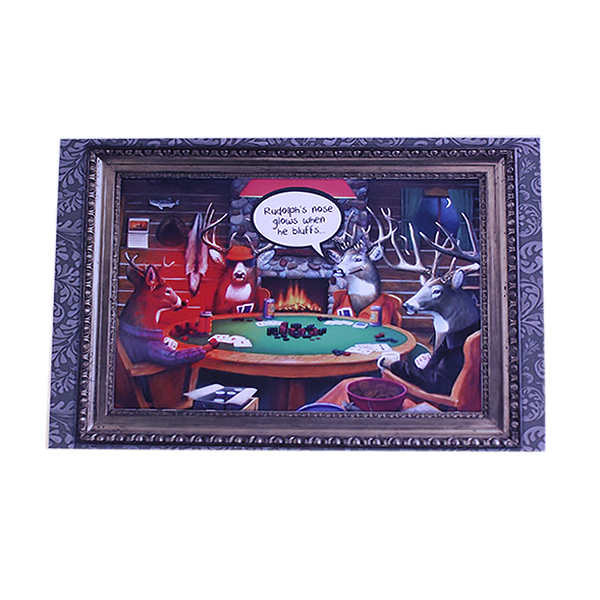 Reindeer Poker Game - Greeting Card
Put a smirk on someone's face with a silly holiday greeting card. Santa's reindeer are playing a game of Texas Hold 'Em, but Rudolph is at disadvantage. 
Inspired by the classic 'Dogs playing poker' paintings by Cassius Marcellus Coolidge.
People Power Press Cards are the perfect way to send a greeting for a special someone to love and enjoy!
See more cards from our Holiday Collection!
These 4 x 5.75" cards are blank inside.