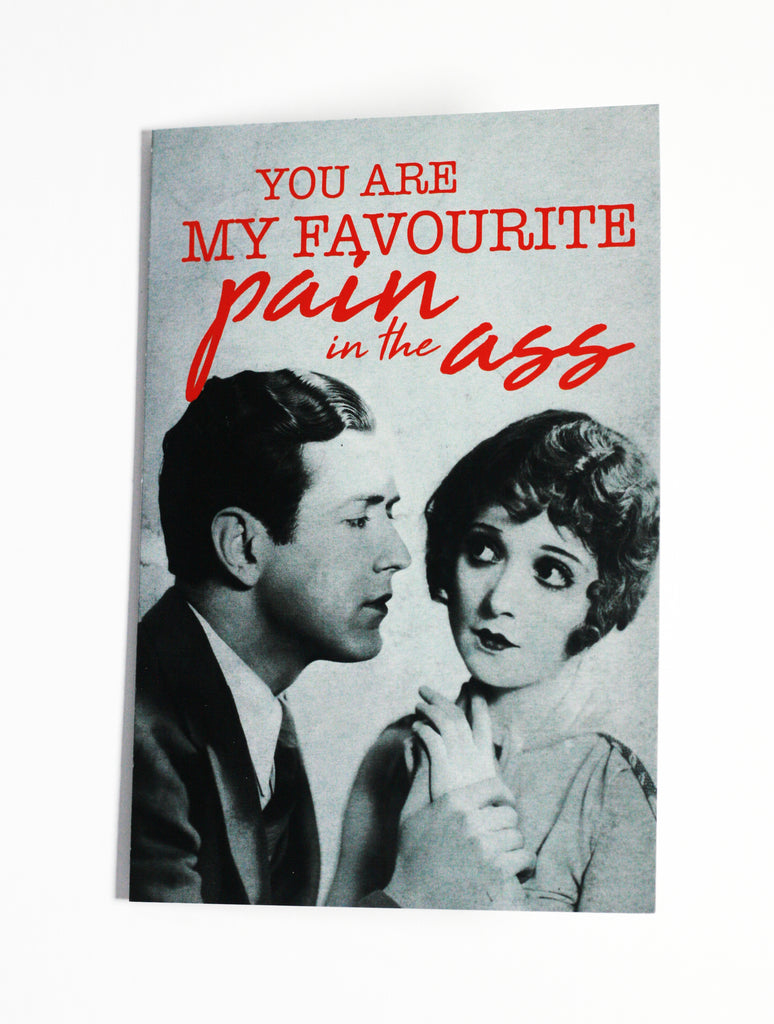 You Are My Favourite Pain in The Ass - Button Greeting Card
Wanna tell your special someone just how much you love them? Give them one of our sarcastic greeting cards. 
These cards are great for Valentine's Day, Anniversaries or any old day. It is always the perfect time to say "I Love You!"
People Power Press Cards are the perfect way to send a greeting for a special someone to love!
See more cards for Valentine's Day here.
These 4" x 5.75" cards are blank inside and include an envelope.
Made and designed in Toronto.